Liftgate Delivery Service for Ping Pong Tables:
One question that we are constantly asked by our customers is – What is liftgate delivery service? We decided to show our visitors exactly what that service is with a video and photos. All the ping pong tables ordered on our website are sent via freight shipment. It's called LTL (less than truckload) shipping service. This means your table is just part of many shipments being sent in that truck. Liftgate service means the truck itself has a loading platform on the back that can raise or lower. If you watch the video or look at the photos on this page, you will see how the ping pong table is delivered and how they get it from the back of the truck down to street level and then into your garage or house.
The process is very simple and takes only a few minutes. The delivery company will call you with a 4 hour window of when they will show up with the ping pong table. Many ping pong tables are shipped on pallets to help protect them in transit. The entire pallet is brought out of the delivery truck with the boxes for the ping pong table on top (see the photos). The table is strapped to the pallet and you can cut those ties off when you are ready to assemble the ping pong table. We have also included assembly videos for the vast majority of the ping pong tables we list on our site.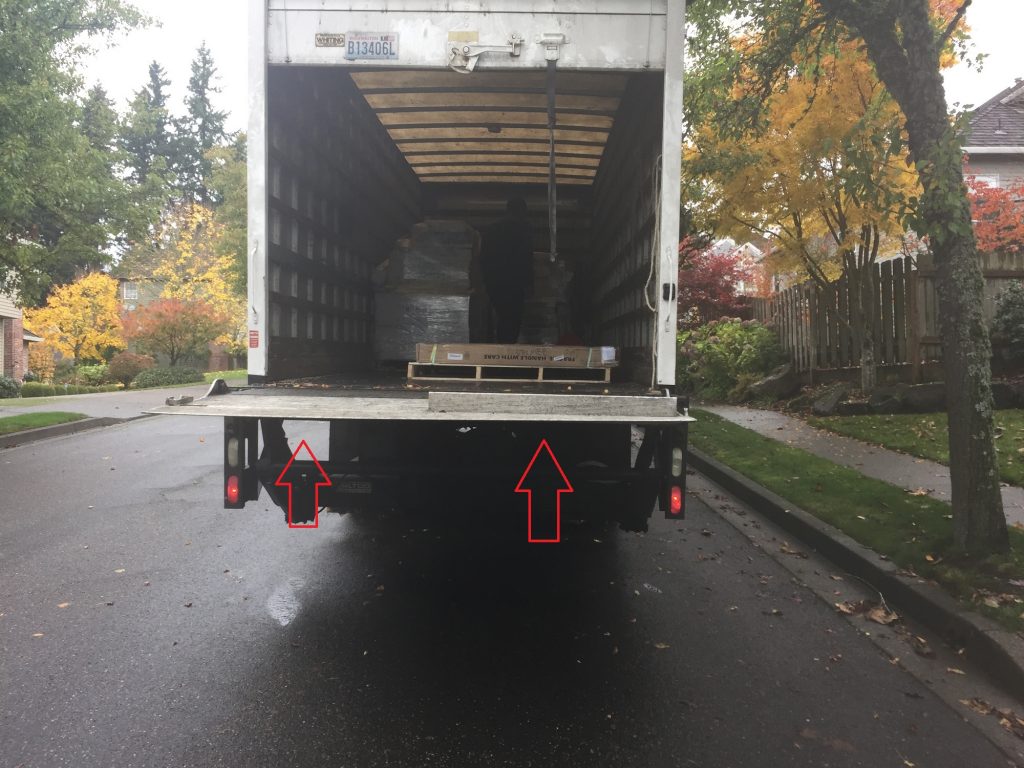 The liftgate on the truck (shown with the red arrows) is raised into position so that they can get the pallet with the ping pong table on it.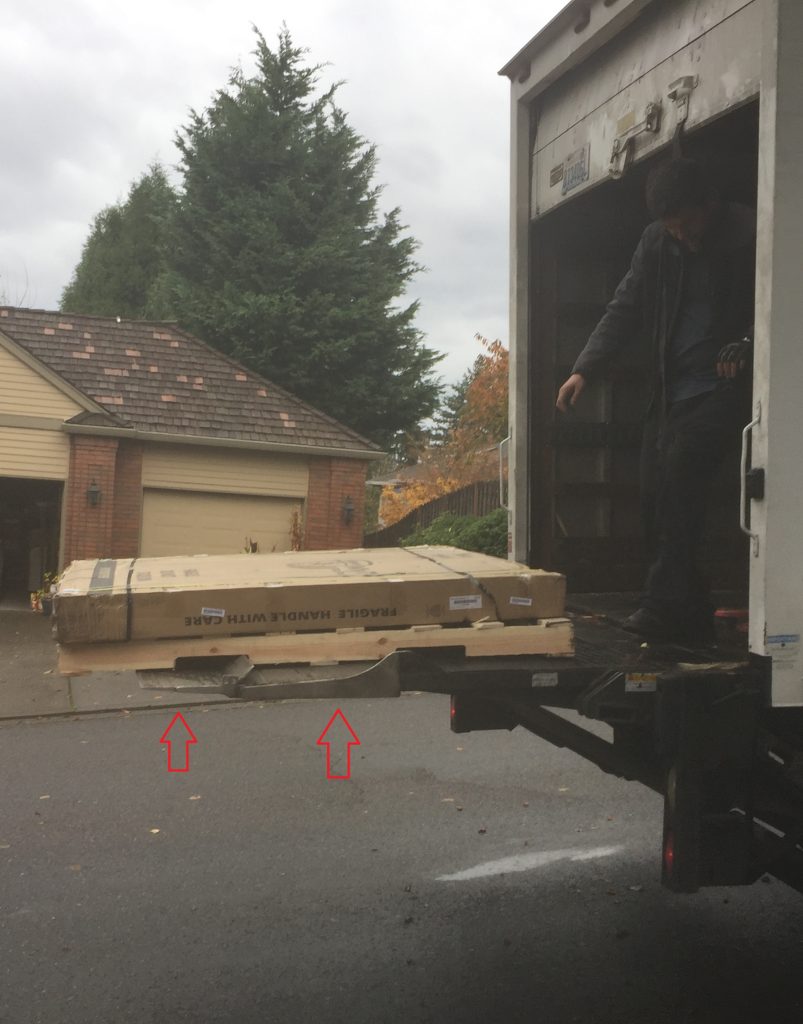 Once the ping pong table is loaded onto the liftgate, they can then lower the liftgate to the ground and get the table off the truck.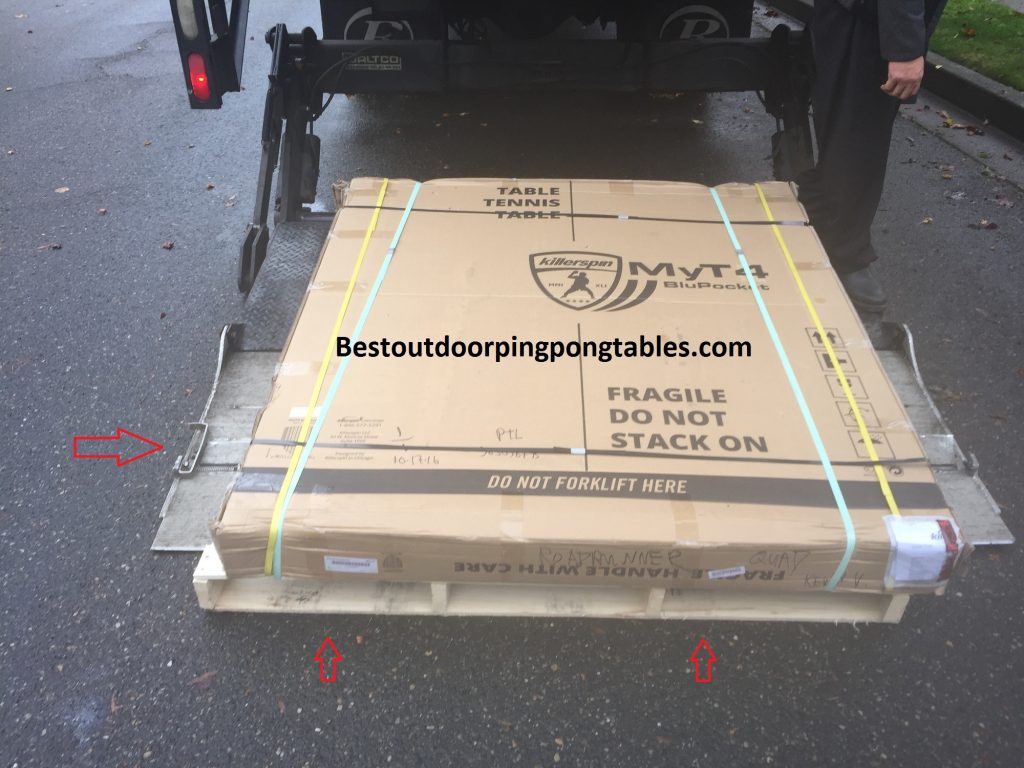 Now that the table has been lowered to the ground on the liftgate, the delivery guy uses a mini-forklift to get the table into our garage.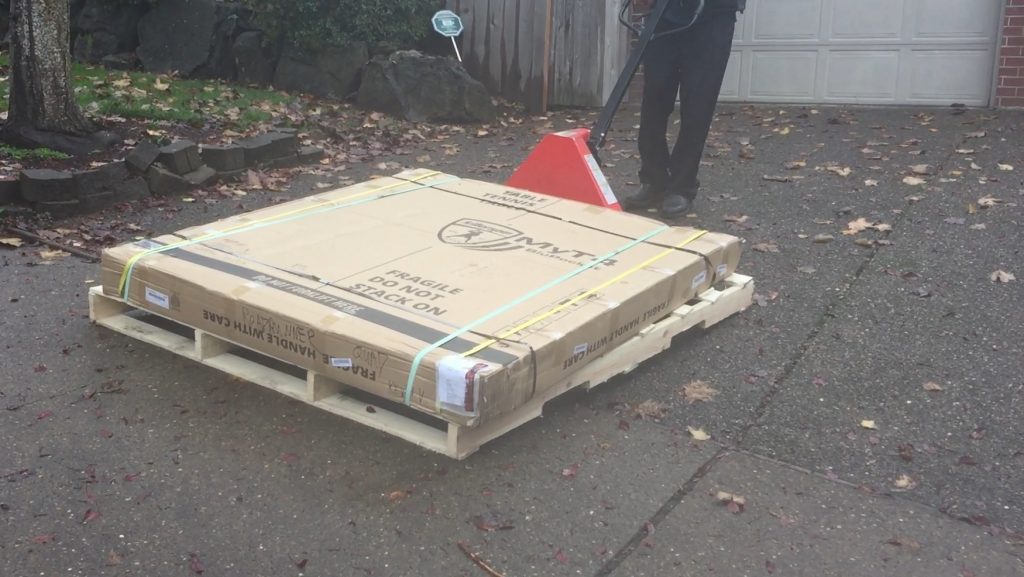 The mini forklift uses the pallet to gain leverage and pull it up our driveway. Once in our garage, we were able to unstrap the ping pong table containers from the pallet and then open up the boxes. The table is delivered with the two table halves in separate boxes. Easy to unload and easy to assemble with the Killerspin tables.