***2023 SALE !!!! CLICK HERE FOR DETAILS***
In our years of covering outdoor ping pong tables, we have compiled an ever growing list showing the latest tables from all the major manufacturers – Cornilleau, Kettler, Killerspin, Butterfly, JOOLA, RS Barcelona, etc. Our favorites are the Cornilleau tables, but we realize that everyone has a different budget and so we strive to review table tennis tables in all price categories. That way our visitors can compare tables head to head with price being an important factor and make an informed purchase. We actually use the tables and have first hand knowledge compared to our competition that only give you manufacturer specs and images. Watch our video reviews of each table to get in depth analysis. An outdoor ping pong table is another way to get your family outdoors and away from the constant demands of screens (TVs, iPhones, tablets, computers, etc.). We have a brief buying guide video for weatherproof ping pong tables below. Call us at 866-926-3839 with questions or to place your order. You can also email us directly at info@bestoutdoorpingpongtables.com
Questions – Call us for Answers
866-926-3839
Butterfly Tables
Butterfly Outdoor Playback Rollaway ($1149.99)
Cornilleau Tables
Cornilleau Black Code ($1599.99)
Cornilleau 510 Outdoor ($2199.99)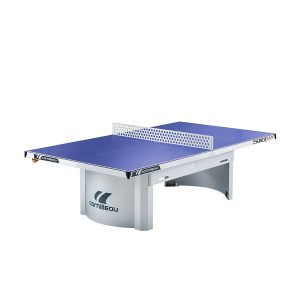 Cornilleau Park Outdoor ($4999.99)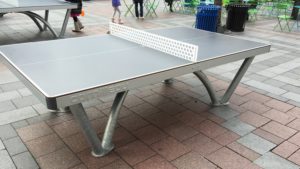 Cornilleau Lifestyle ($3999.99)
Cornilleau 740 Longlife ($2599.99)

JOOLA Tables
Joola RapidPlay Outdoor ($899.99)
Kettler Tables
Kettler Outdoor 10 Bundle ($1899)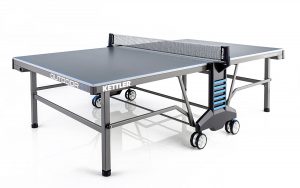 Kettler Cabo Outdoor ($1249 – Bundled)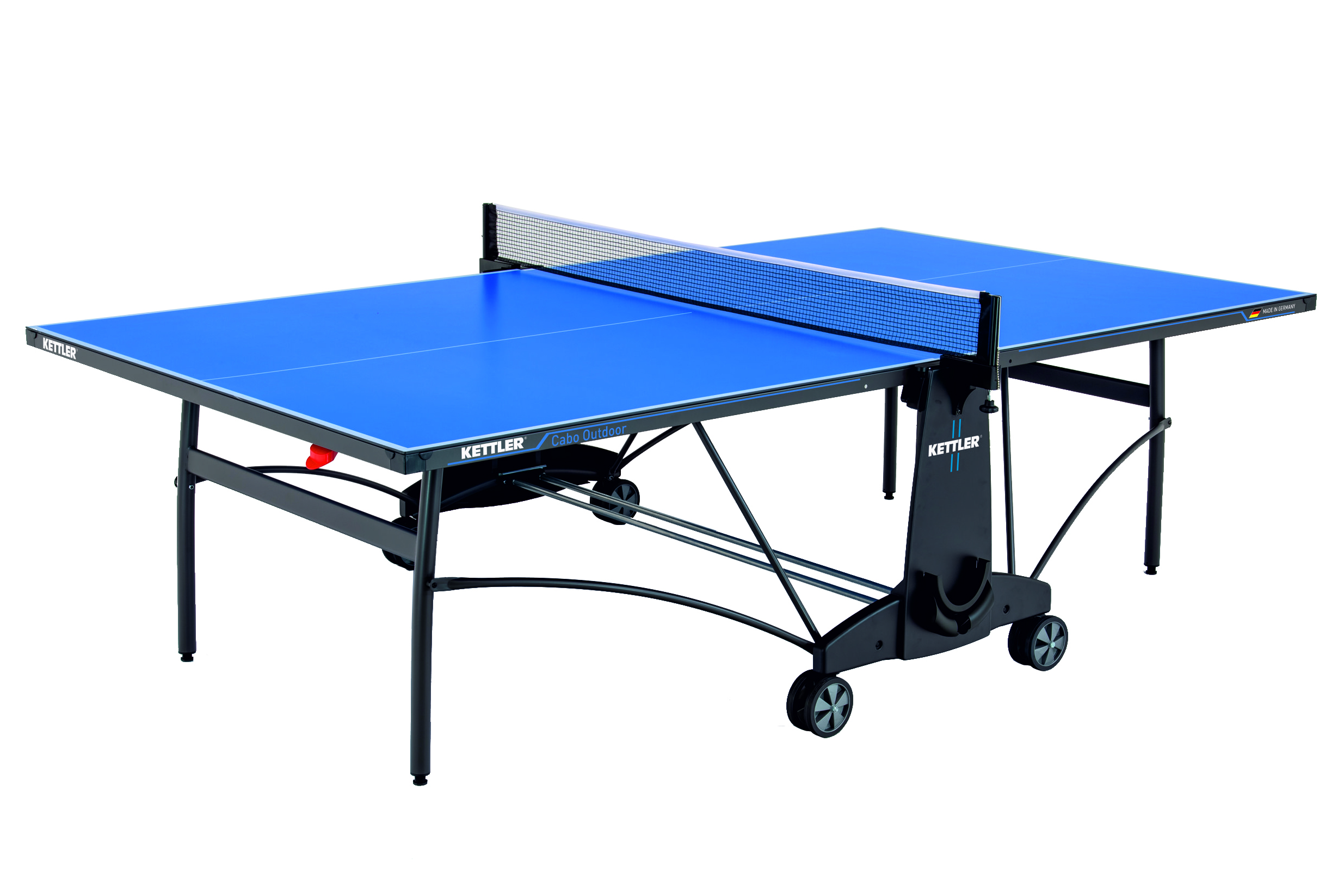 BUYING GUIDE
Watch our buying guide video – HERE
There are several factors that determine how well a table tennis table will hold up outdoors in the elements.
The first is the tabletop surface and thickness. You will see aluminum, plastic aluminum composites, resin laminate tops, and more. The thicknesses range from 2mm to 20mm+ – the thicker typically equates to higher quality and better ball bounce. Keep in mind that the Cornilleau tabletops, although not as thick as the Kettler or Killerspin, are made with a different material than aluminum and provide superior ball bounce. Cornilleau has the melamine board tops with a resin laminate finish that also comes with a 10 year warranty. Compare that to the 1 year warranty found on Killerspin or JOOLA tables and there is no comparison.
The frame should be solid and sturdy no matter what surface it sits on. You also want a design that is easy to fold up and store away when not in use.
Wheels need to be easy to roll, especially on grass or dirt. Some models have larger, tougher caster wheels while others are made with flimsy wheels that will surely fail after a season or two outdoors. Look for all terrain wheels. View the Cornilleau wheels vs the Killerspin or JOOLA wheels – huge difference for outdoor use. Cornilleau are designed for outdoor use!
The net systems vary greatly on these outdoor ping pong tables. Although all the manufacturers talk about weather resistant fabrics or components, many of the nets rot due to sun damage. They are cheap to replace so not a big deal in the long run.
Durability – perhaps the most important intangible on any table tennis table meant for outdoor use. Since most of these tables carry a premium when it comes to price, you want to know your money is well spent and the table will last for years. Cornilleau offers perhaps the best warranty – but their prices are higher than other brands. Cornilleau has 10 year warranties on their tabletops and frames, Kettler is 3-5 years, and JOOLA and Killerspin are just 1 year.
Playability – ball bounce may not seem like something you need to concern yourself with, but ultimately it could make or break your purchase. Some tables truly have 'dead' bounces to them or 'clinky' sounds. Avoid those tables since you won't be playing ping pong if that's the case. We have rated almost all the tables on our site based on the factors listed above. Sure, the high end Cornilleau 500M rates very well, but with a price tag of $1650, it may not be for everyone. Check out the models above and click on one to see a full review. If you don't see a particular ping pong table, please email us (info@bestoutdoorpingpongtables.com) with the brand/model and we will do our best to review it.